Digital Signage Strategic Services.
Start your project off right
If you are in need of a Visual Communications network but aren't sure where to begin, our Solutions Consultants can help. Our unique Visual Communications Strategy methodology and services will provide you with a custom journey map based on your specific goals.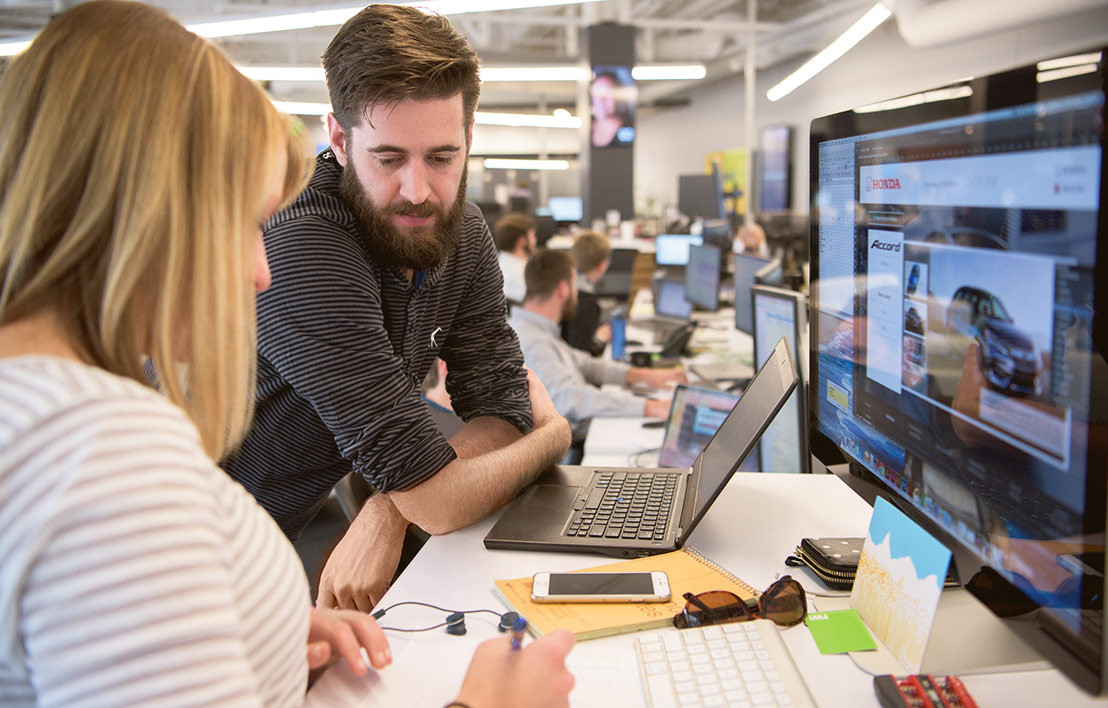 SPATIAL DESIGN

Using CAD software, our spatial design team can render your space digitally and show different Visual Communications configurations, which can prove critical during the architectural design process.

BRANDING

Our award winning creative team can blend your brand standards with the best practices in digital signage, resulting in creative standards and content that optimize your branding elements.

CONTENT DESIGN & CREATION

With a highly specialized skillset, our Visual Communications experts leverage their knowledge to design your solution, implementing all of the interactivity and data integrations that you need.

MOBILE STRATEGY

We can help develop a strategy to implement an engaging mobile solution that gives your mobile workforce access to real-time business metrics, employee engagement initiatives and more, regardless to their location.
VISUAL COMMUNICATIONS STRATEGY

During this phase of the project, we work with you and your executive team to define your digital signage vision and goals, identify participating teams, spot potential challenges and provide a roadmap to success.

PROGRAM DEVELOPMENT & MANAGEMENT

Our program team will help you execute large-scale rollouts, including the planning and definition of a standardized solution, management of a phased release to multiple locations and digital content management.

USER EXPERIENCE OPTIMIZATION

We take an in-depth look at your goals and then find ways to improve the message design, display placement, interactivity and more in order to maximize the impact of your signs.