Digital Signage Implementation Services.
Executing on your plan
FWI's Implementation Services bring your Visual Communications strategy to fruition. Our implementation specialists handle everything from content creation through system engineering and project management, so your Visual Layer® is brought to market quickly.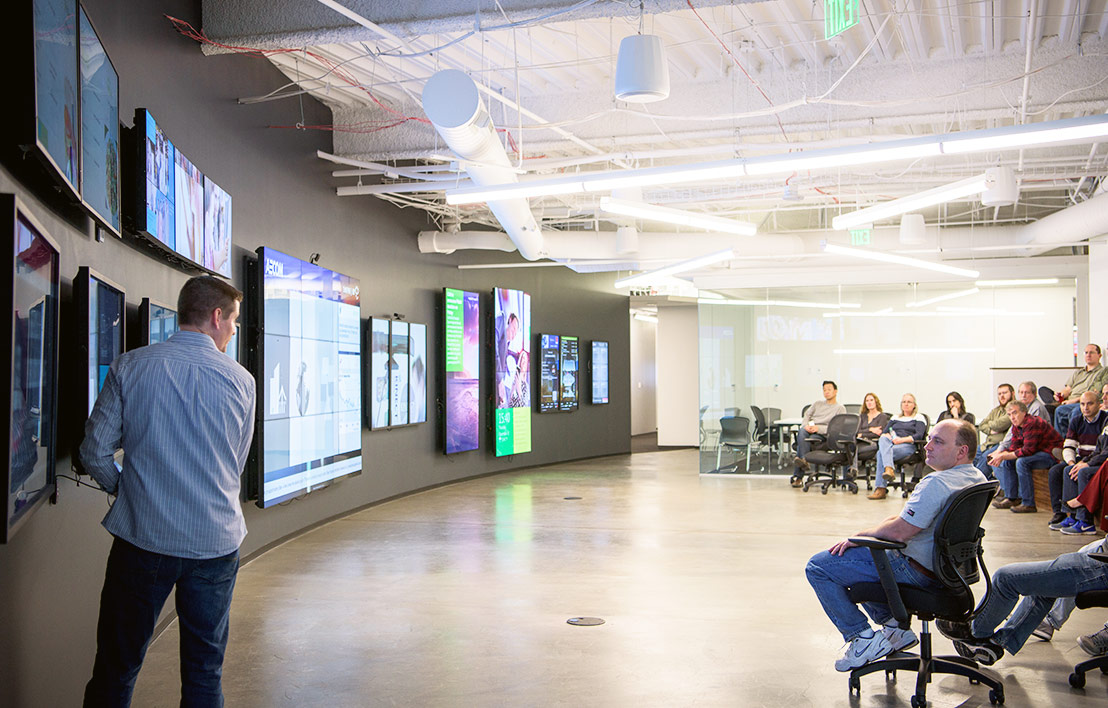 PROJECT MANAGEMENT

A dedicated Project Manager guides multiple project threads toward a single goal: your success. Your Project Manager keeps you apprised of progress and drives the implementation timeline.

CREATIVE SERVICES

Our creative team delivers impactful designs that are eye catching yet easily digestible, promoting ease of use and maximizing engagement as well as keeping your network relevant.

TECHNICAL INFRASTRUCTURE

System engineering at its finest, our team designs and implements the technical framework, whether that is an FWI hosted solution or an onsite implementation behind your firewall.

PHYSICAL INSTALLATION

An implementation team comes to your facility, mounting the displays and media players quickly and safely. Afterward, your Visual Communications network is a reality.
HARDWARE PLANNING & QUALITY ASSURANCE

We set up, test and label all of the hardware that comprises your Visual Communications network, ensuring that it will work once it arrives at your location.

EDUCATION & TRAINING

We offer training opportunities ranging from free webinars and Deep Dive trainings to full Sign Builder certifications so that you can continue to optimize and evolve your network.

INTEGRATION SERVICES

Our developers can integrate data sources into your Visual Communications network in order to drive real-time content and achieve targeted results within your organization.

APPLICATION CONFIGURATION & DEVELOPMENT

We configure your digital signage applications, incorporating your visual assets, content and data, then work with you to make those applications scalable across any location.