It's the Most Wonderful Time of the Year!
Maggie Callahan
November 29, 2017
Read how corporate philanthropy can benefit your employee's internal perception and engagement all while boosting your local economy and community!
It is the holiday season, and that means time with family and friends—plus lots of gift giving! Though you may be focused on personal obligations, this is a wonderful time to emphasize the benefits of corporate giving at your office.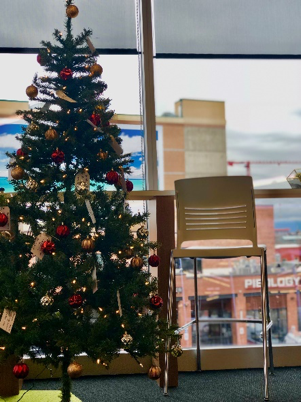 FWI's Giving Tree, supporting families in need this holiday season
It should come as no surprise that corporate giving can have massive impacts on the internal and external communities of a business. Not only do sponsorship and charity programs prove to increase engagement and employee satisfaction, they have also brought countless townships and cities back to life. A study done by Charity Navigator finds that nearly 72% of all charitable giving comes from individual contributors. That totals almost $223 billion! Employers who invest in these types of causes can nearly double those donations, speaking directly to their employee's hearts as well as impacting their local economy.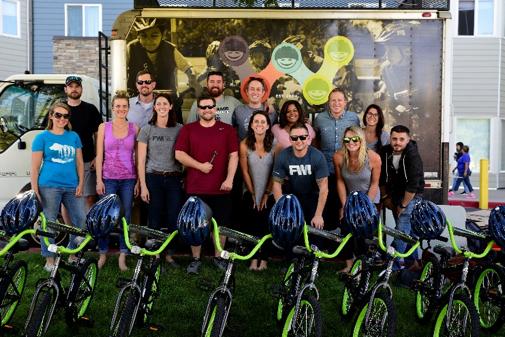 FWI's Team at Wish for Wheels, building bikes for children in our community
Statistics from "Great Place to Work" show that 48% of organizations are motivated to give back because of their company values and culture. Advertising your business' corporate philanthropy practices can aid in networking the people you hire and promote, your company brand and the products or services that you sell. By participating in local events or donating money to causes that are important to the company, you automatically boost community opinions and increase internal morale, all why giving back.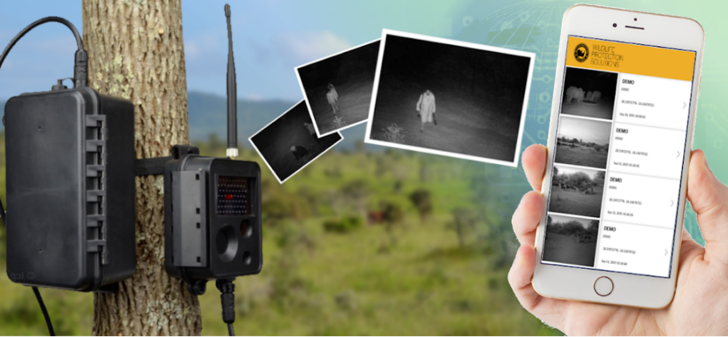 FWI donates software to Wildlife Protection Solutions to protect endangered species against poachers
Here at Four Winds Interactive (FWI), being gracious is engrained in every action we take. Not only do all our employees receive paid time off each year for volunteering, but we also support local and global organizations with service hours, donations and free software.
We have seen the effect of Visual Communications on millions of people across the world and are passionate about using our reach to support causes we care about. Two initiatives that we are especially proud to support include:
Wildlife Protection Solutions
Wildlife Protection Solutions is a non-profit organization focused on detecting global wildlife threats through technology. By using FWI software, WPS employees, volunteers and donors can view thousands of camera images from all over the world with the intention of detecting poachers easier and faster. With the help of FWI's software, WPS has deterred over 50 different poaching incidents in the last three years!
Mercy Ships
Mercy Ships is a global charity made up of hospital ships bringing hope and health to underserved countries. Did you know that there are only 2.5 physicians per 10,000 people on the entire continent of Africa? As of 2018, all new Mercy Cruise Ships will be outfitted with FWI's software to enable better healthcare services, at no cost.
In this season of gift-giving, we all have the opportunity to evaluate our philanthropy efforts. How will your company make a difference?